WELCOME TO KEEP USA HONEST
FOR THE LIST OF CANDIDATES AND INDIVIDUALS
$ $ $ $ $ $ $ $ $
NOTE WE ARE OFFERING REWARDS FOR INFORMATION THAT WOULD LEAD TO THE CHARGE AND CONVICTION OF ANY PUBLIC OFFICIAL
FBI, CIA, POLICE, SHERIFF OR ANY OTHER PUBLIC SERVANT
IF YOU HAVE ANY INFORMATION THAT WOULD IMPLICATE ANY PUBLIC OFFICIAL IN CRIMINAL ACTIVITY PLEASE CONTACT US!!!
ALL COMMUNICATIONS AND INFORMATION WILL BE KEPT STRICTLY CONFIDENTIAL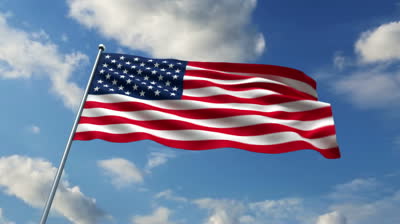 THIS WEBSITE IS FOR CITIZENS TO HAVE ALL TRUE INFORMATION
ABOUT CANDIDATES IN PUBLIC OFFICE AND INDIVIDUALS OF INTEREST
AT THE NATIONAL, STATE AND COUNTY LEVEL
THIS SITE IS LIKE A CITIZENS' INTELLIGENCE AGENCY
WHERE COMMON CITIZENS WILL BE ABLE TO FIND INFORMAITON
ABOUT CANDIDATES AND INDIVIDUALS
SO INFORMATION WILL NOT BE FORGOTTEN BUT WILL BE READILY AVAILABLE
WHEN YOU NEED INFORMATION ABOUT A CANDIDATE,
ALL YOU HAVE TO DO IS LOOK IT UP HERE!
DO YOU WANT TO CONTRIBUTE?
IF YOU HAVE ACTUAL VERIDIC INFORMATION YOU WOULD LIKE US TO PUBLISH,
PLEASE USE THE LINK BELOW TO EMAIL IT TO US
DID YOU KNOW YOU CAN MAKE OPEN RECORD REQUESTS TO VARIOUS GOVERNMENT AGENCIES?
FOR AN EXAMPLE YOU CAN USE PLEASE CLICK ON THIS LINK
USE OPEN RECORDS CODE TO KEEP GOVERNMENT IN CHECK AND BRING TRANSPARENCY
IF YOU FIND SOMETHING YOU WANT US TO PUBLISH, PLEASE CONTACT US AT THE EMAIL BELOW
(WE WANT TO SEND SPECIAL THANKS TO OUR CONTRIBUTERS. PLEASE KEEP SENDING US INFORMATION!)
Note that you can also contribute.
If you have any information about any candidate or person, please mail it to us
to the address below or scan and email it to us (electronic document must be less than 2 MB):
KEEP USA HONEST
PO Box 940506
Houston, TX 77094
admin@keepusahonest.com
Most documents require acrobat reader, to download click on this link: Download Acrobat Reader